In order to customize information in your Company Profile or edit it, please follow these steps:
1. Log in to your profile here: IntegrityNext Login
2. In your Company Profile, scroll down to the end
3. Click on the blue 'View your profile' button in the middle

4. Go to the upper right corner and click on 'Edit profile'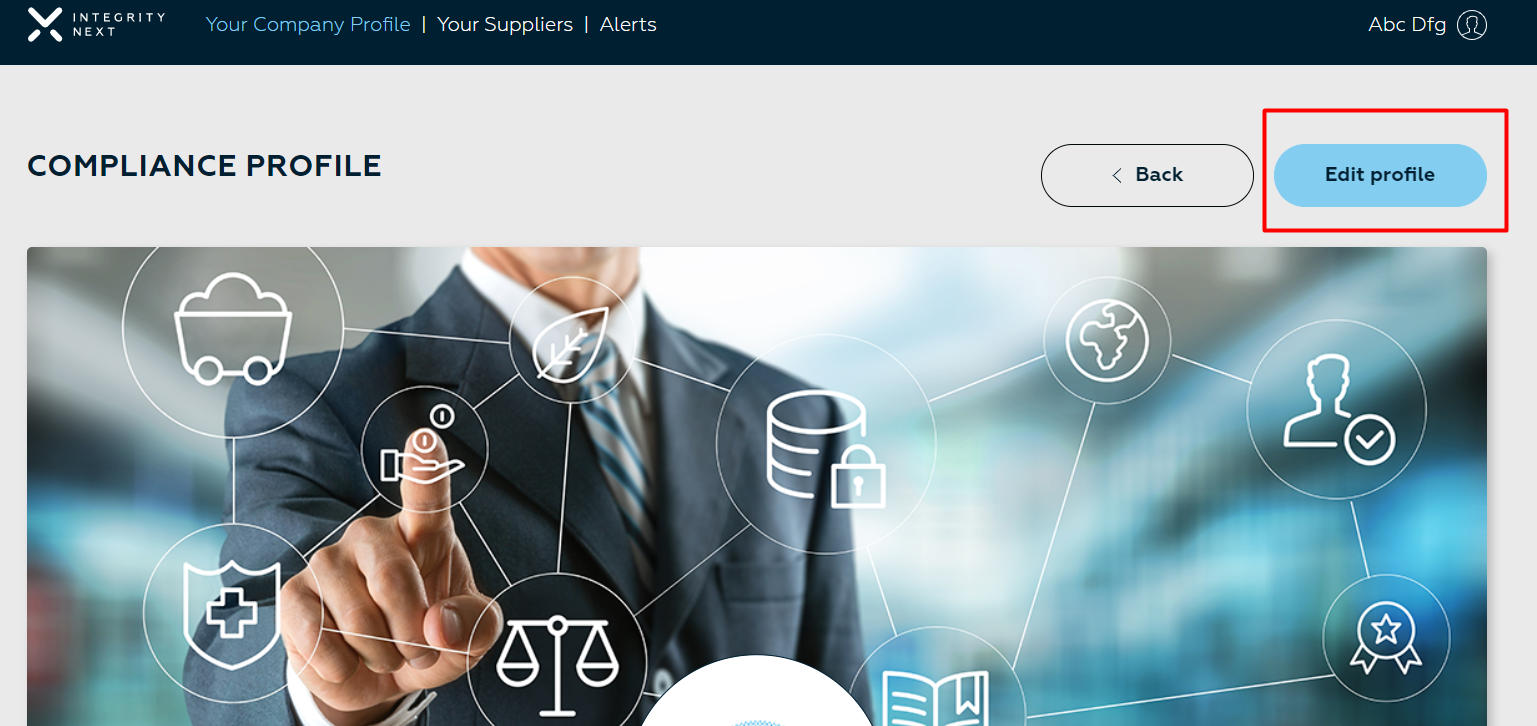 Here you can customize your Compliance Profile by uploading images, adding a logo and an 'About us' text. When you are finished editing your profile, scroll up and click on the 'Finish' button in the upper right corner.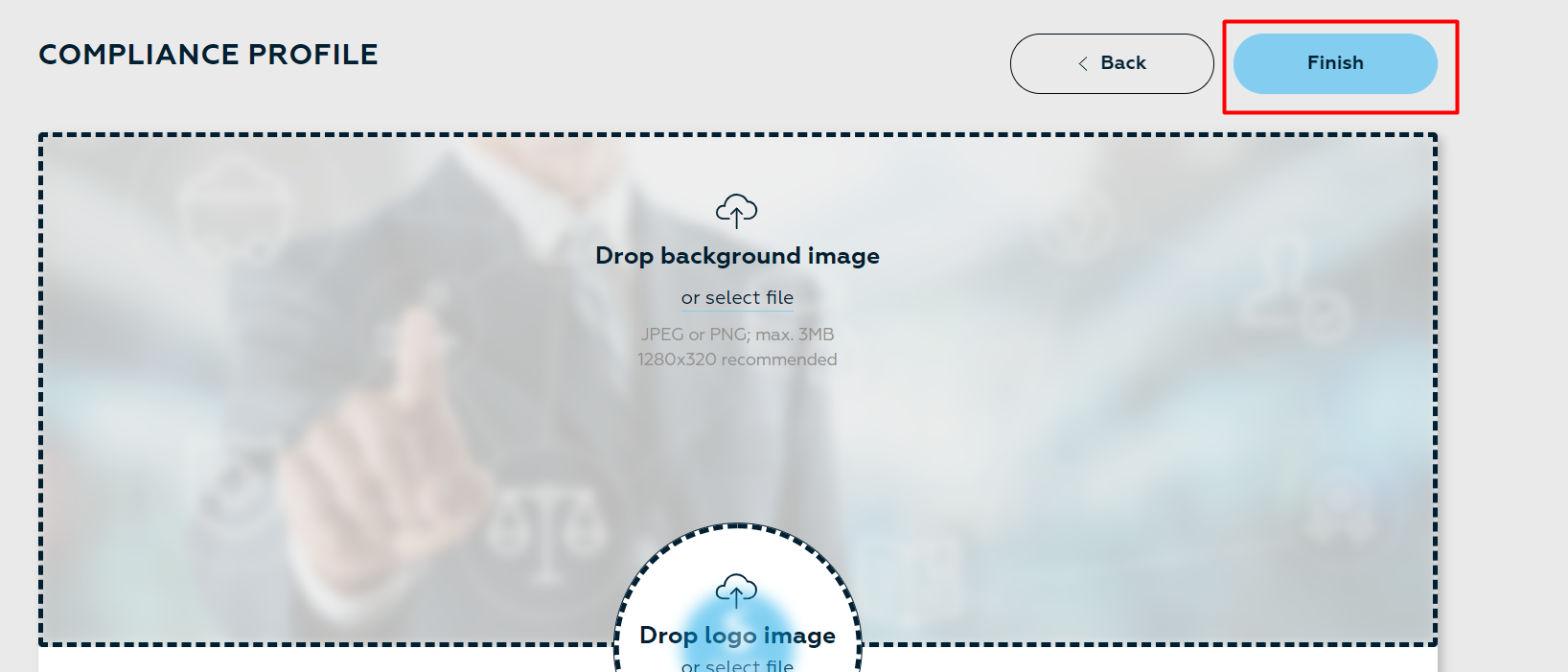 The changes are now automatically applied to your profile.