ENGLISH
Some suppliers who have selected German as their main language have told us about an error regarding the language. German is only taken as an example here, but it can also appear with other languages.
Depending on the browser you are using, the language you selected in IntegrityNext may be translated again by your browser provider and thus can be displayed incorrectly.
The example of double-translation: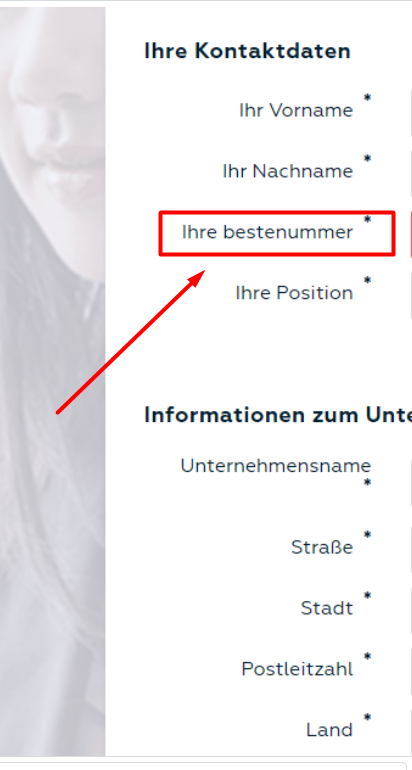 To avoid this, please proceed as follows:
1. Click on the translation icon in the upper right corner (example shown is Google Chrome).
2. Switch the language from German to English.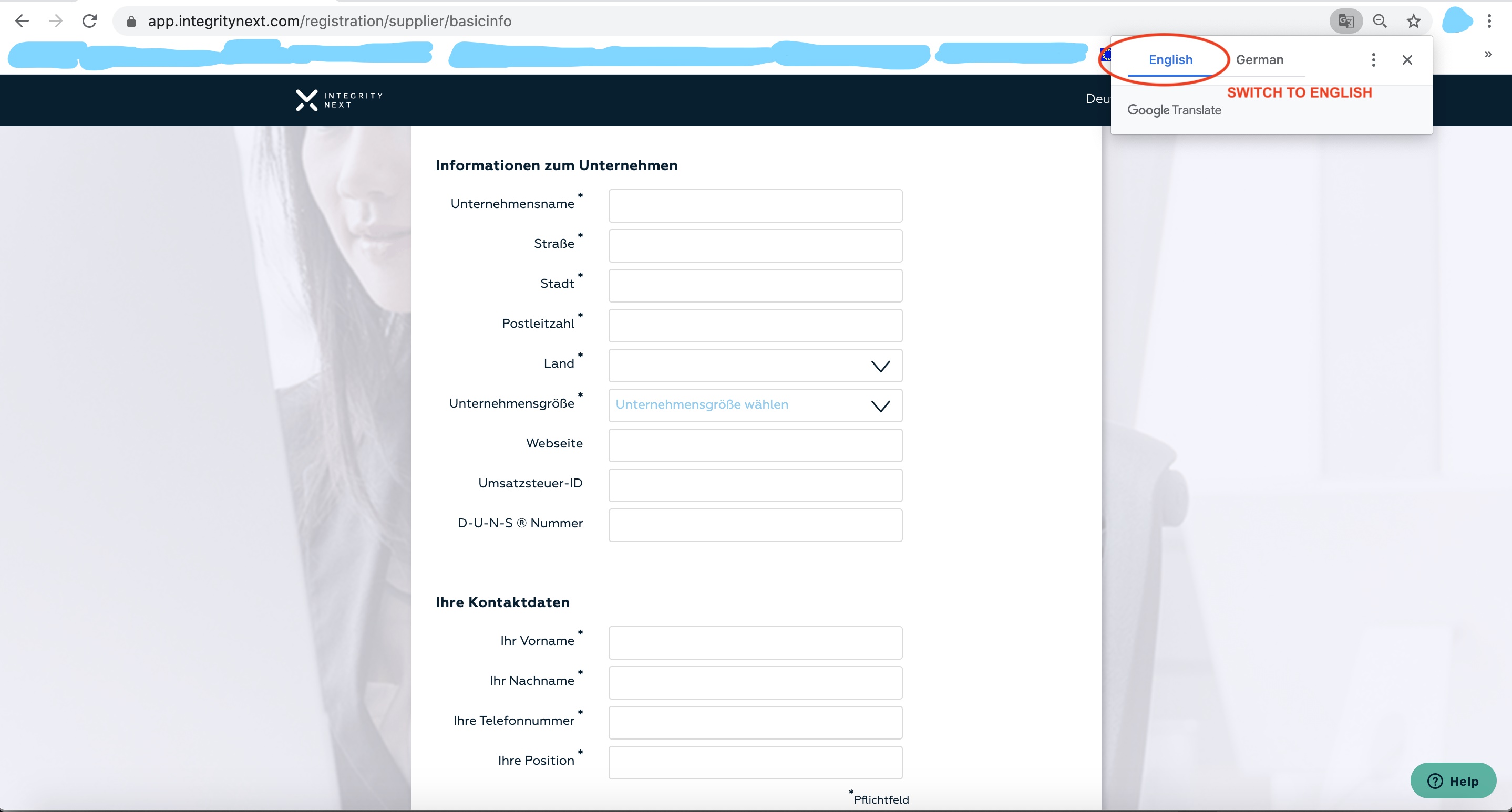 Now the page should be displayed in correct German, without double translation.
-------
DEUTSCH
Einige Lieferanten, die Deutsch als Hauptsprache ausgewählt haben, haben uns auf einen Fehler bezüglich der Sprache hingewiesen. Deutsch wird hier nur als Beispiel genommen, der Fehler kann aber auch bei anderen Sprachen auftauchen.
Je nach verwendetem Browser kann es sein, dass die von Ihnen in IntegrityNext gewählte Sprache von Ihrem Browser-Anbieter noch einmal übersetzt wird und somit falsch angezeigt werden kann.
Das Beispiel der Doppelübersetzung: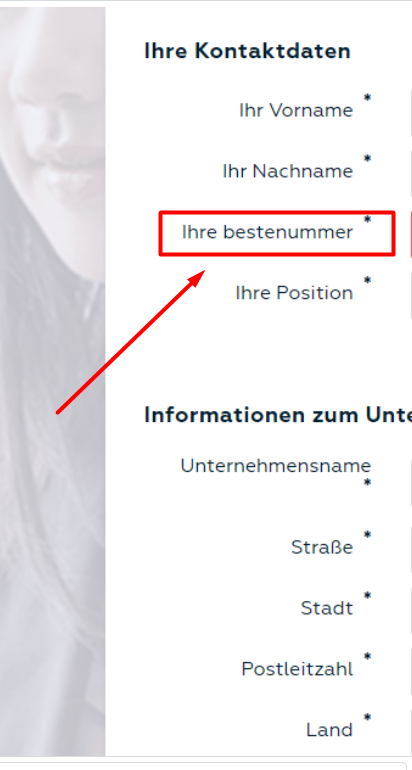 Um dies zu vermeiden, gehen Sie bitte wie folgt vor:
1. Klicken Sie auf das Übersetzungssymbol in der oberen rechten Ecke (Beispiel Google Chrome)
2. Sprache von Deutsch auf Englisch umschalten.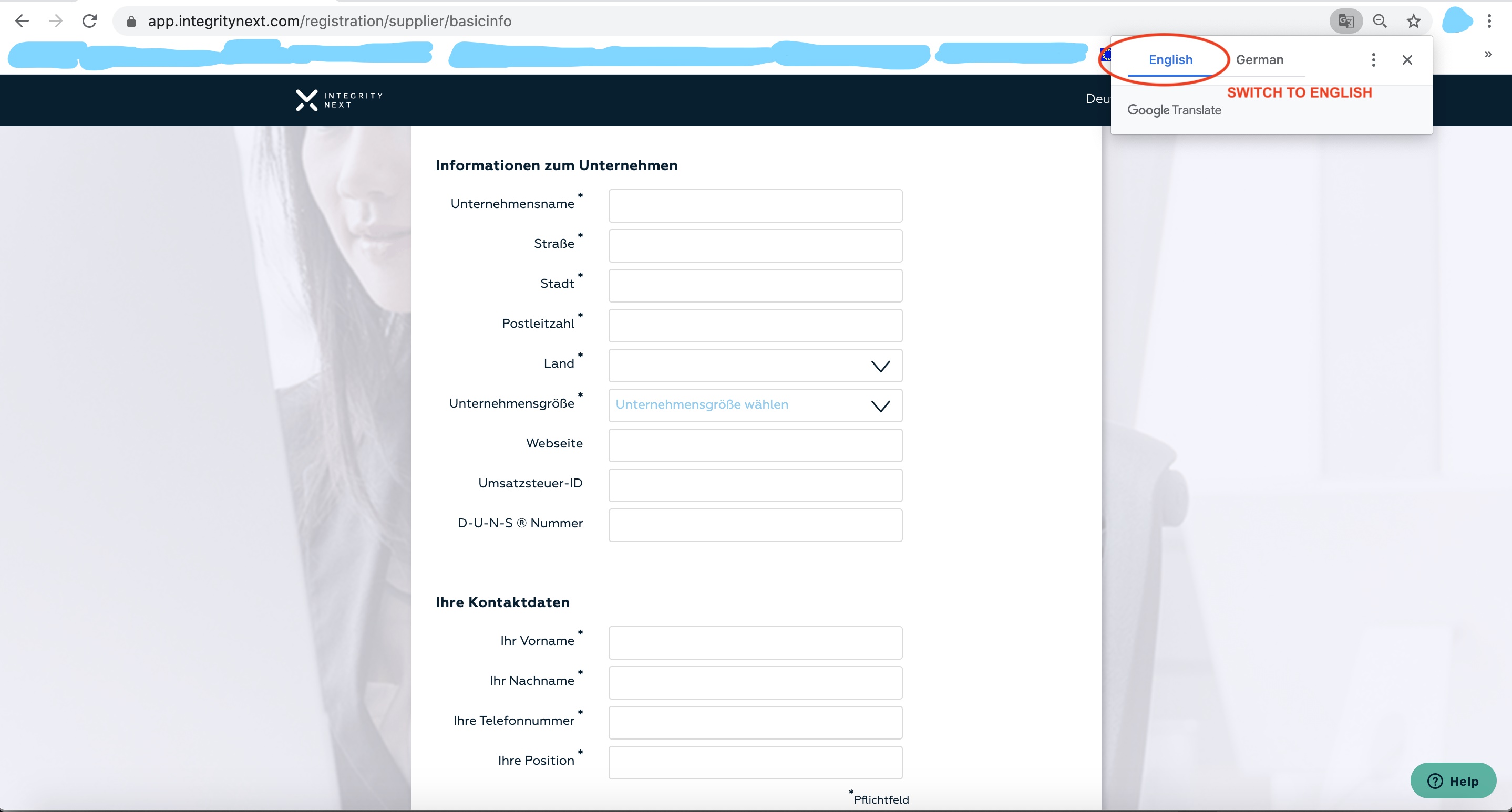 Jetzt sollte die Seite in korrektem Deutsch angezeigt werden.